Read or Leave Reviews for FAB Granite & Tile.
We are including links to review us on Google, or to create a review to be displayed on this website.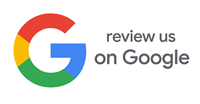 FAB Granite & Tile
Average rating:
40 reviews
Apr 22, 2022
Personable and Professional
City & State:
Spotsylvania, VA
Ths staff was friendly and professional. They were very helpful in assisting me with my cabinet and countertop choices. I am in love with my "new" kitchen. Thank you for going above and beyond.
Mar 3, 2021
Excellence
City & State:
King George
Excellence, that is what you will get. Call me, not FAB. I will sub the work out to FAB for a small fee and you will still get superior quality stone and service at a better price. Jokes aside, great stone, excellent service. Neighbor went with competitor and paid more but got less.
Aug 26, 2020
Fantastic!
I needed a 6' bathroom countertop installed with a rapid turnaround time (4 days). We shopped around and were always pointed at remnants - no one wanted to cut a slab for such a small job. We walked into FAB and they directed us to the entire collection of slabs - at a price competitive with the "other guys" remnants! What we wanted and when we wanted! Measurement appointment? Exactly On Time. Installation appointment? Exactly On Time. Professional crew on installation - dirty and hot, but they were careful and courteous throughout. There were no surprises. Will definitely go with FAB again.
Jun 15, 2020
Definitely recommend
City & State:
Fredericksburg VA
I had done my hw and checked many places in the area for quartz countertops. No one beat FABs pricing. I read the reviews and was honestly hesitant because of a few. I met the owner Fahdy and his nephew and my guy told me to ignore the reviews. They were easy to work with and crew was timely and professional. Great work by Alejandro in the install. They look great and the wife is very pleased. I will recommend to anyone.
Mar 19, 2020
Satisfied Customer
City & State:
Fredericksburg, VA
We have so enjoyed our new kitchen countertops. The color and design bring a smile to our face every time we use our kitchen. The whole process was stress free. We highly recommend FAB and would use this company again in the future.
Jan 28, 2020
Granite Countertop
City & State:
Fredericksburg VA
Just had our kitchen counters replaced by FAB. The crew could not have been more professional, friendly and attentive to detail. The whole process from start to finish went very smoothly. The counters look amazing.
Oct 17, 2019
City & State:
Fredericksburg
FAB worked with us on our many decisions and changes and never once made us feel like a bother. They were quick lived up to their time lines and the installers did a great job! We definitely recommend giving them a chance for your next project.
Oct 7, 2019
Great Service
City & State:
Stafford, Virginia 22554
My wife and I went to Fab Granite and Title on Tuesday, 10/1/2019 inquiring about granite kitchen countertops. We found what we wanted, discussed the cost, came to an agreement, and scheduled an installation date. Fab Granite sent someone to do measurement on Wednesday 10/2. He was on time and very polite. On Thursday, 10/3, two gentlemen came out to install the countertop. They were very neat, did a great job, removed and hauled away all debris. We will highly recommend Fab Granite and Title to anyone and Rate them 5 *****.

Richard and Yvette Parker
Jun 12, 2019
A Pleased Customer Again - Highly Recommend This Business!
City & State:
Stanley, VA
Our previous experience with Fahmey (the owner) as well as his sales and installation team was great. When needing to do a second kitchen renovation we returned to FAB Granite & Tile in Fredericksburg, VA and found that our expectations were again met with excellent service from start to finish. They came when they were scheduled and did another fantastic job; we have and will continue to recommend this business to our friends or anyone who is in need of kitchen improvements.
May 30, 2019
They installed Quartz counter tops in our kitchen.
City & State:
Fredericksburg, VA
They were fantastic. The price was fair, and the salesman very helpful. They did what was promised and were very courteous. They arrived on time and did a beautiful job. We are very pleased and will use them again.
May 29, 2019
Thank You!
City & State:
Fredericksburg VA
Excellent work. Everyone we dealt with from the office to the installation crew were fantastic. Thank you!
May 22, 2019
Excellent Service
City & State:
Fredericksburg VA
Excellent service. The granite counter tops were nicely installed then two days later a hairline crack developed in the largest section. I was prepared that they would only be able to repair the crack and was totally surprised that they replaced the entire section. The professional manner in which they immediately handled the problem and their commitment to customer service I commend highly. Well done!
May 5, 2019
New Kitchen Countertops
City & State:
Fredericksburg VA
I recently had my kitchen counter tops done by FAB Granite. The color choices were plentiful and I was able to select a beautiful slab right there in their lot. It was installed quickly and looks fantastic. I love how I could see the actual slab before it was cut. I plan to redo my bathroom next and will definitely go back to FAB for more granite.
May 2, 2019
100% Recommend
City & State:
Fredericksburg, VA
I would 100% recommend Fab Granite and Tile to anyone who is
preparing for a kitchen or bath remodel. The staff are courteous
and get the job done on the scheduled time. The selection of
materials (especially the STONE!!) is varied, high quality and
beautiful. The owner, Fahmey was very courteous and
professional and answered all our questions.
Apr 30, 2019
Kitchen Cabinets & Granite Installation
City & State:
Fredericksburg VA
Fab Granite did a great job installing granite and new cabinets in our kitchen. The owner showed us all the many options for stone, cabinets, tile and hardware-we were able to choose everything we needed! He gave us good ideas about redesigning the kitchen. We worked out a price that is very reasonable. The Fab team completed the work in a short time-frame and were perfectly pleasant and professional. The kitchen looks so good. We are very pleased with the work and the final result in our home. I recommend Fab Granite and Tile. Go see it for yourself!
Apr 25, 2019
Great Prices, Great Service!
City & State:
Fredericksburg, VA
I recently had a basement flood and had to redo the entire basement. I ordered cabinets and granite from FAB and am very pleased. The cabinets are beautiful and were affordable. I couldn't be happier about the granite, and the install went very smoothly. I plan to use FAB Granite when I renovate my kitchen as well. Great prices, great service!
Apr 6, 2019
Bathroom & Kitchen Renovation
City & State:
Fredericksburg, VA
I have used FAB Granite to renovate my bathroom and kitchen. I got cabinets and granite for such great prices I did them at the same time. Even though the installers don't speak perfect English, their workmanship was excellent. I will definitely use FAB again for my next remodeling project.
Dec 30, 2018
Friendly, Experienced & Knowledgeable
City & State:
Fredericksburg, VA
FAB Granite gave me the best price and wonderful service. The selection of Granite was good. The time from measurements to installation was amazing. The installation team was friendly, experienced and knowledgeable. The final product looks great. I will gladly use them again.
Dec 8, 2018
They were wonderful!
City & State:
Fredericksburg, VA
They were wonderful! I shopped around and FAB Granite and Tile gave me the best deal on the quartz selection and the staff were extremely helpful and nice. The installation was quick and they cleaned up after themselves. My bar counter looks like it has always been there. So glad that I keep looking and found them on recommendation of the cabinet vendor.
Nov 15, 2018
I will definitely use FAB again for our next project
City & State:
Fredericksburg, Virginia
This is the second time I've purchased granite from FAB. Choosing my slab was easy and quick. They worked with me to give me what I wanted (including the sink) for the budget I had in mind. Installation was scheduled for a Friday but when they had an opening in their schedule to install earlier I happily accepted. Installation was quick, communication was great. The granite looks nice and I will definitely use FAB again for our next project.
May 30, 2018
Thank you for a great experience!
City & State:
Fredericksburg, Virginia
The owner was very helpful with explaining my granite counter top options and was upfront about the pricing. The installers came the day they promised, right on time. Both of them were friendly, and worked quickly and efficiently. A few days afterwards, I needed them to come and change the size of the hole for my new water faucet. Within an hour someone was at my door! I am really pleased with their service. Thank you for a great experience!
May 3, 2018
Happy Customer!
City & State:
Fredericksburg, VA
I have been more than pleased with this company. We have used them on at least three different occasions and each time the installers couldn't have been better. I was amazed at how they installed a continuous long 9 ft section in a bathroom. No damage to any door frames! They informed us they would need to do some cutting after the granite was in place. Minimal mess and they leaned everything after. We them had them install a complete huge shower. Fahmey and staff were great in helping me chose the tiles. After everything was done we had an issue with the way a granite cap on a wall stub was installed. I called and Fahmey had someone out asap and it was fixed. Needless to say I am a happy customer!
Apr 22, 2018
Great Experience
City & State:
Fredericksburg, VA
Great experience from start to finish.
Mar 18, 2018
Great Prices!
City & State:
Fredericksburg, VA
Great prices! Customer service and install team are very good as well.
Mar 5, 2018
Backsplashes
City & State:
Fredericksburg, VA
They made some quarter rounds out of the 4 inch backslash I removed. I was very happy with the job they did.
May 14, 2017
New Kitchen Countertops
City & State:
Fredericksburg, Virginia
We purchased 65 square feet of Shadow Storm Quartzite from FAB. The workers were polite, clean and efficient. They made completely sure that I was 100 % satisified with their work I love the counters in my kitchen and the sparkle in them makes everyone ohh and ahhh. They are super easy to keep clean. We will be remodeling another home and I will call on them again to install our counters. Thanks for a beautiful new kitchen FAB!
Apr 8, 2017
Very Pleased
City & State:
Fredericksburg, VA
We are very pleased with the quality of the white granite used for our kitchen countertop. The three gents who delivered and installed it were courteous and punctual. However, after the work was done, the seams where the granite pieces came together were quite noticeable. We informed them about it, and scheduled a re-visit the following week. Having worked as a commercial artist, I decided to see what I could do to make the seams "disappear" in the interim, and both my wife and I were very pleased with the results. I called FAB to cancel the appointment. I would strongly recommend the installers be given a little training in seam work so that minor flaws can be aesthetically corrected. Better yet, it would have been preferable for the L-shaped countertop to never have been cut into two pieces in the first place. Our countertop isn't that large, so one solid piece should have been used.
Nov 17, 2016
Kitchen Counters & Vanities
City & State:
Fredericksburg, VA
They were very helpful and the turn around time was amazing. Price was lower than our anticipated budget. We had our kitchen counters replaced as two vanities all in the same day.
Sep 30, 2015
Installed appx 50 sq ft of granite and backsplash with sink and plumbing hookup.
City & State:
Fredericksburg, Virginia
A crew of 2 arrived on time at our Lake Anna home. Already removed everything from the counters but they assisted with removing all the drawers and moved the kitchen table to allow for easy access and then proceeded to remove the laminate countertops. There was some minor damage on the walls where the old backsplash was caulked, but the new backsplash was about an inch taller and covered up everything. I provided a faucet and the plumber arrived as the counters were being completed to reinstall disposer, drain, and water lines. There was one seam positioned in the middle of the sink and it's hardly noticeable. Overall really happy with the granite choice, workmanship, and price.
Sep 24, 2015
New Counter Tops
City & State:
Fredericksburg, Virginia
Love the new counter tops we purchased from here. The staff was extremely friendly and showed us all the slabs they have and my wife found what she wanted. It only took 2 days for them to come out measure my kitchen cut the granite and install. They were in and out within 4-5 hours and everything looks great. My parents also purchased granite years ago and still love their tops. We priced around and this by far was the cheapest. I would recommend anytime.
Aug 11, 2015
Installed Granite Countertops in My Kitchen
City & State:
Fredericksburg, VA
They did an awesome job from start to finish! They came out and gave me a free estimate, I followed the measure guy back to the showroom where the owner greeted me with excellent customer service! The price was excellent, better than any other company in the area. The installers came out to my house the next day. They worked very hard and I was able to use my kitchen again by 5:00pm that evening! By far this is the best home renovation experience I have ever had! Awesome company and they will definitely get my business again on my next project.
Mar 19, 2015
Very Happy, Affordable Price
City & State:
Fredericksburg, VA
Fab Granite and Tile provided quality service that started in the showroom through the installation. Very happy with the high grade granite/professionalism received at an affordable price. Would recommend...
Feb 9, 2015
Add Granite countertops in Kitchen
City & State:
Fredericksburg, VA
Negotiated the best deal for premium granite. Price was a little better than others. Quick turn around, as the new counter tops were installed in two days from purchase. The installers did a quality job.
Jan 21, 2015
They did our countertops, our kitchen island and they put a shelf in my laundry room.
City & State:
Fredericksburg, VA
I had a great experience with them. Hands down, they did an awesome job.
Nov 9, 2014
Installed Granite Kitchen Countertops
City & State:
Fredericksburg, Virginia
We shopped several different Granite Companies while looking for new kitchen countertops. FAB Granite had a great showroom and the nicest sales people. We had the counters installed within 3 days and they are beautiful. The owner listened to me when I asked for the seam of my countertops be concealed at the sink, and they let me pick out MY slab of granite so that I would know exactly the shade and coloring that I would get. The day of installation, they came out and had it done in just a few hours. Beautiful work, perfect measuring, LOVE IT! Thank you!
Sep 17, 2014
Install was PERFECT
City & State:
Fredericksburg, Virginia
I was finally in a position that I could pay for my wife's dream kitchen. The contractor we hired used Fab Granite and Tile, they provided the granite and installation. I was impressed with the quality of work, seamless, on time. There was one exception, UNDER the supervision of our contractor the counter top was not installed correctly. We had selected a Farm sink and it was to be a under counter install. My wife was in tears, she had always wanted a kitchen with hard wood cabinets, granite counters and a Farm Sink. Here is where Fab Granite and Tile exceeded ANYBODIES EXPECTATIONS. The owner would not allow anything regardless of fault, to put a shadow on his customer service, professional installation, and quality work. His Name and reputation was that important. Trust me we did not have the money, nor the contractor to pay to replace the granite. Fab Granite and Tile replaced the counter top, plus installation! My wife again was in tears, happy tears all was going to be okay. I met with the owner to express my thanks, he was a very humble, and kind man, toured me through the plant, and showed the the granite he was using to replace ours. I was very confident in him and his company when I left, and I wasn't let down, the install was PERFECT, seamless, install. Fab granite and tile saved the day. Thanks Mike
Jul 8, 2014
We highly recommend FAB!
City & State:
Fredericksburg, VA
Overall great experience working with FAB. From the moment we walked into the store FAB and his team were extremely helpful in matching the perfect granite slab and tile design for the back splash enhancing our kitchen. Installation was quick and professional with the installers accommodating our needs. We were pleased with the finished product and felt FAB gave us a great deal. We got our money's worth with the quality you'd expect. We highly recommend FAB!
Apr 2, 2014
Kitchen & Bathroom Remodeling
City & State:
Fredericksburg, VA
FAB Granite and Tile is Awesome!!! Fahmey, the owner is a Great Person to work with! He helped us beautify our Kitchen and Bathrooms with the BEST Granite and Tile! His workmen are the best...they were extremely courteous to us!!! We are so happy that we look forward to working with Fahmey on further glamorous updates to our home!!!
Sep 30, 2013
Outstanding
City & State:
Fredericksburg, VA
Fab told me he would do, he did (and more)!
Cabinets are of superior quality and the cabinet and granite counter tops were installed in less than two days. Other places told me it would take 4 to 8 weeks for the cabinets and another two weeks for the granite. Fab did the complete job in a week and a half!
It's really nice to be able to deal with a company that is true to it's word!
Feb 25, 2013
Had granite, Santa Cecilia, installed in remodled kitchen.
City & State:
Fredericksburg, VA
We saw an advertisement and went to check it out. After comparing with other companies, their price was the best. They also included the backsplace, sink, and edging (which costs extra at other places). The installation went by quickly with no issues. The granite looks beautiful and really makes the kitchen look updated.